Soccer Hall of Fame BC Member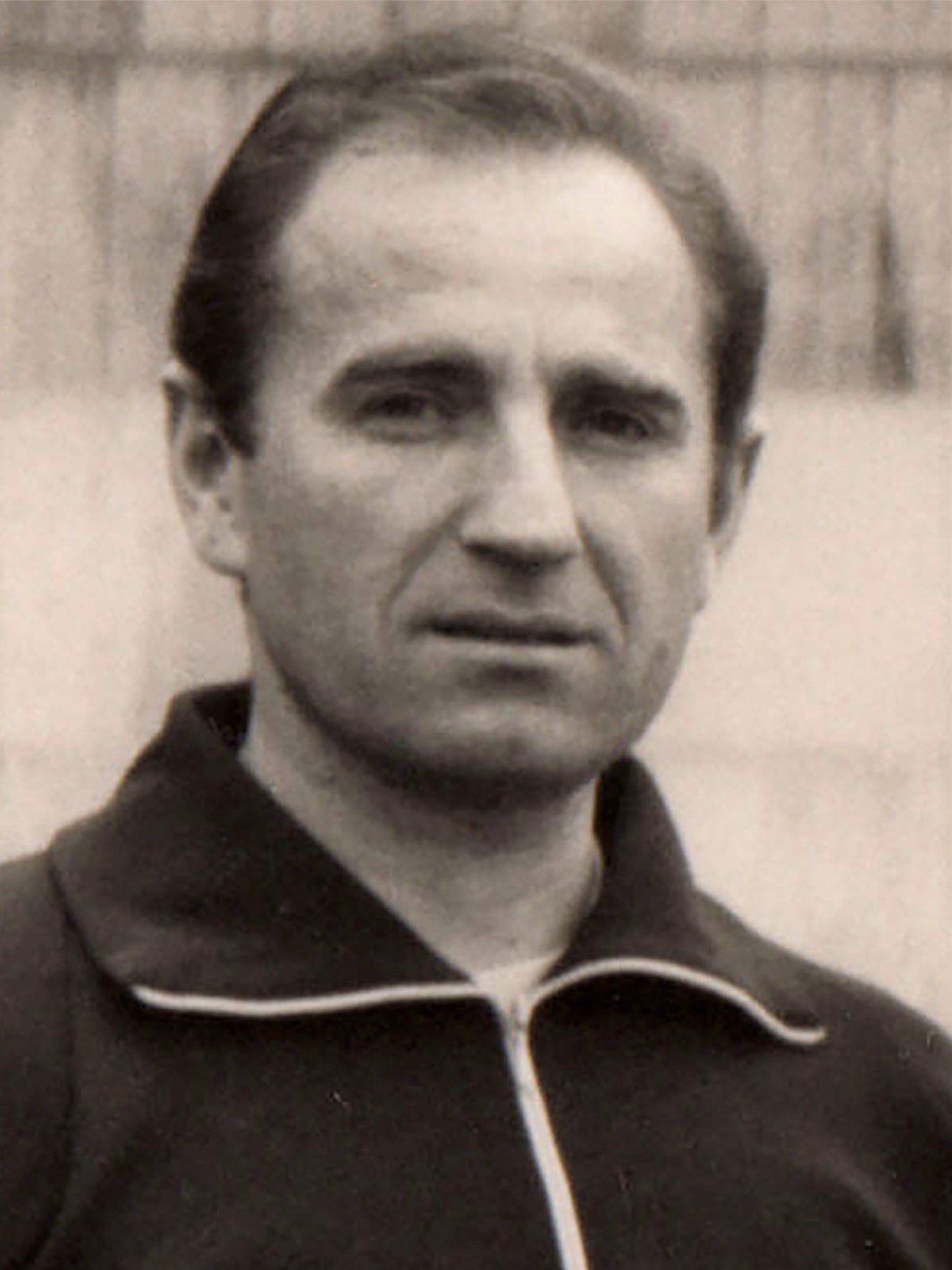 Short Biography
Member of the Soccer Hall of Fame of BC, Hungary-born Jozsef (Joe) Csabai of Burnaby coached the Vancouver Royals and Columbus in the late 1960s, BC Youth Selects in the 1970s, and guided several youth players into professional careers.
Jozsef (Joe) Csabai was born in Sátoraljaújhel, Hungary in 1932, where he played for Ferencvaros and in the Hungarian national team program. Leaving Hungary in 1956, he moved to Spain and played professionally with Atlético Madrid, Recreativo Huelva and ​Real Zaragoza. A planned transfer to Real Madrid in 1960 was ended by a career-ending injury.
In 1968, Csabai was recruited to come to Vancouver to be Assistant Coach of the Vancouver Royals professional team, working with the legendary Ferenc Puskas, whom he knew from Hungary and Spain. The next season, Csabai became Head Coach of Columbus, whom he led to the BC provincial championship and Canadian national club championship in 1969. He was selected to coach the Pacific Coast League All-Stars team to play the touring West Bromwich Albion in May 1969. He later coached other teams in the PCL and the BC League which followed, including Eintracht, Italia and Rinos.
During the 1970s Joe coached Select All-Star teams for BC Youth Soccer and youth club teams with ICSF, Edmonds and Vancouver Selects. In the 1980s and 1990s, Csabai operated a well-regarded individual coaching school working with elite youth prospects who developed into successful professional players. Notable graduates of Csabai's assistance were Randy Samuel and Dominic Mobilio. Hall of Famer Randy Samuel won 82 caps for Canada and "heaped praise" on Joe Csabai, crediting him as a major influence on his career.
As well as coaching, Joe Csabai has been involved with soccer as he was a noted Chiropractic Doctor, operating a clinic in Burnaby for 40 years, with a general and sports practice. Csabai's sons followed his career paths, Rob becoming a Coaching Development leader with BC Soccer and Chris following him as a Chiropractor.  
Jozsef (Joe) Csabai was inducted into the Soccer Hall of Fame of BC as a Coach in 2020. He passed away in February 2023 aged 90.
Soccer Hall of Fame BC Member
Help us improve this page :
Contact us today if you have any up to date information or images you would like to share with us regarding the content of this page. Your feedback is very important to us in keeping the integrity of our site in-tact and all suggestions will be taken on board and researched by our team. Simply click the link to contact us via our online contact form or email us at archives@bcsoccer.net